Physics Teacher Jobs: Search our HMC Independent Schools Teaching Jobs Portal
Search Physics Teacher Vacancies in World-leading UK HMC Independent Schools
Find your next Physics teacher job in a prestigious independent school through HMC Teaching Careers.
Whether you want to train to become a Physics teacher, complete your ECT induction or you are further along your career path, our dedicated teaching jobs portal is the perfect starting point to look for Physics teacher jobs. Search today and find new Physics teacher vacancies at HMC independent schools, across the UK, that perfectly match your criteria.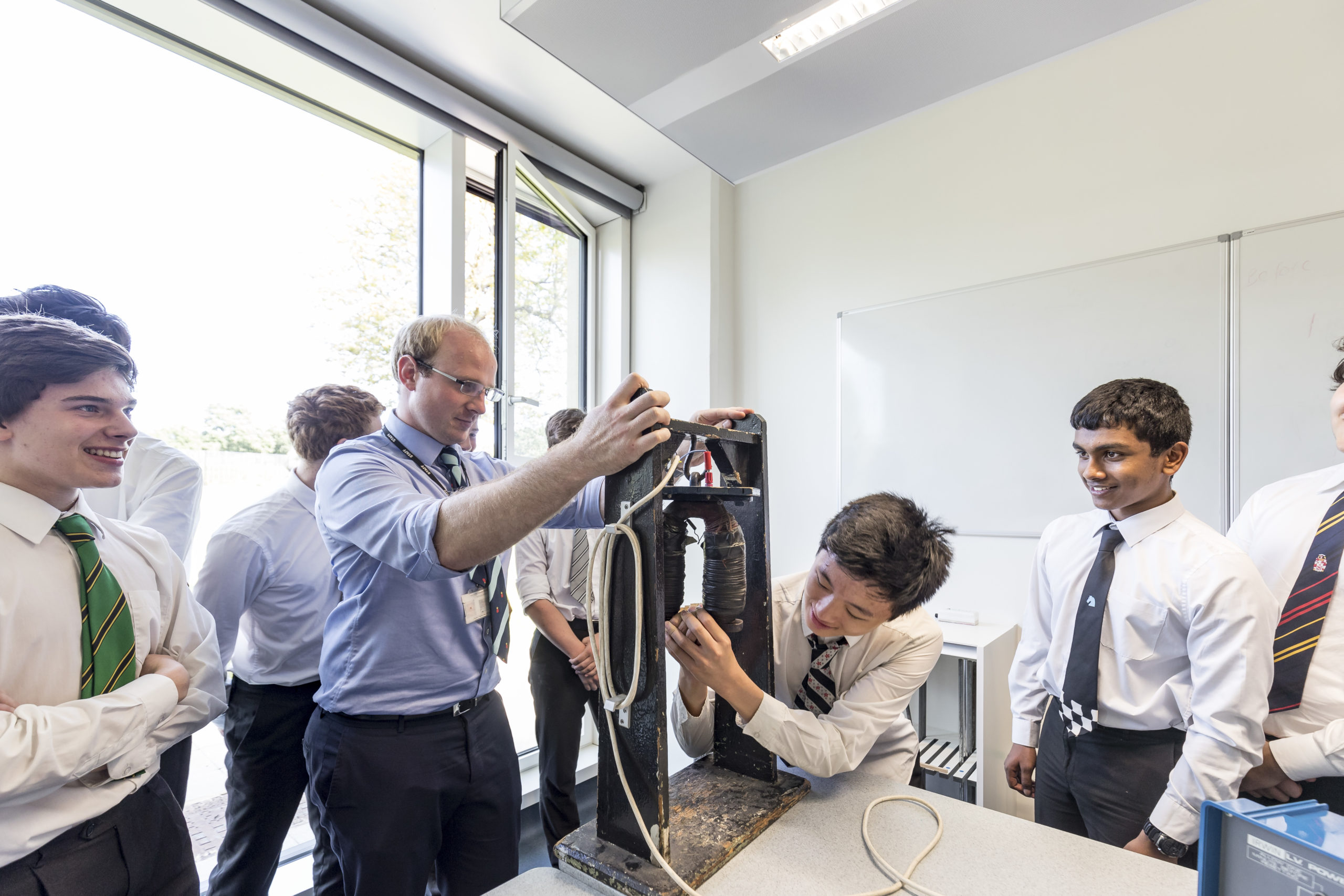 Search our Portal for Physics Teacher Jobs at all Career Stages
You can find school-based Physics teacher training opportunities and jobs for newly-qualified teachers in HMC independent schools on our easy-to-use jobs portal. We also advertise Physics jobs for teachers who already have teaching experience and are looking to take their career to the next level.
Are you new to Physics teaching?
An HMC school could be the ideal place to begin your career as a physics teacher.
Find teacher training opportunities through our jobs portal. These include training through the National Mathematics and Physics SCITT (School-Centred Initial Teacher Training). There are also hub and partner schools across many regions where you can complete your training. The courses last for one academic year – and there are newly introduced two-year part-time courses now available too.
During your training, you will have the support of the Initial Teacher Training Coordinator at the school where you train and a dedicated school-based mentor to support you during your training. The National SCITTs are committed to your professional development and training programmes leading to QTS and PGCE qualifications.
If your chosen route into becoming a physics teacher has been to complete a PGCE course based at a university or other higher education provider, HMC schools post opportunities on our jobs portal open to those wishing to complete their ECT induction and start their physics teaching career.
Find out about the benefits of being a Physics Teacher at an Independent School
HMC schools have a global reputation for providing both pupils and teachers with the perfect environment and setting in which they can reach their potential. With fully equipped classrooms and the latest equipment available, teachers in HMC schools can concentrate on teaching pupils, safe in the knowledge that they will have access to cutting-edge teaching tools and resources so that they can focus on doing what they do best: passing on their passion for Physics to their pupils.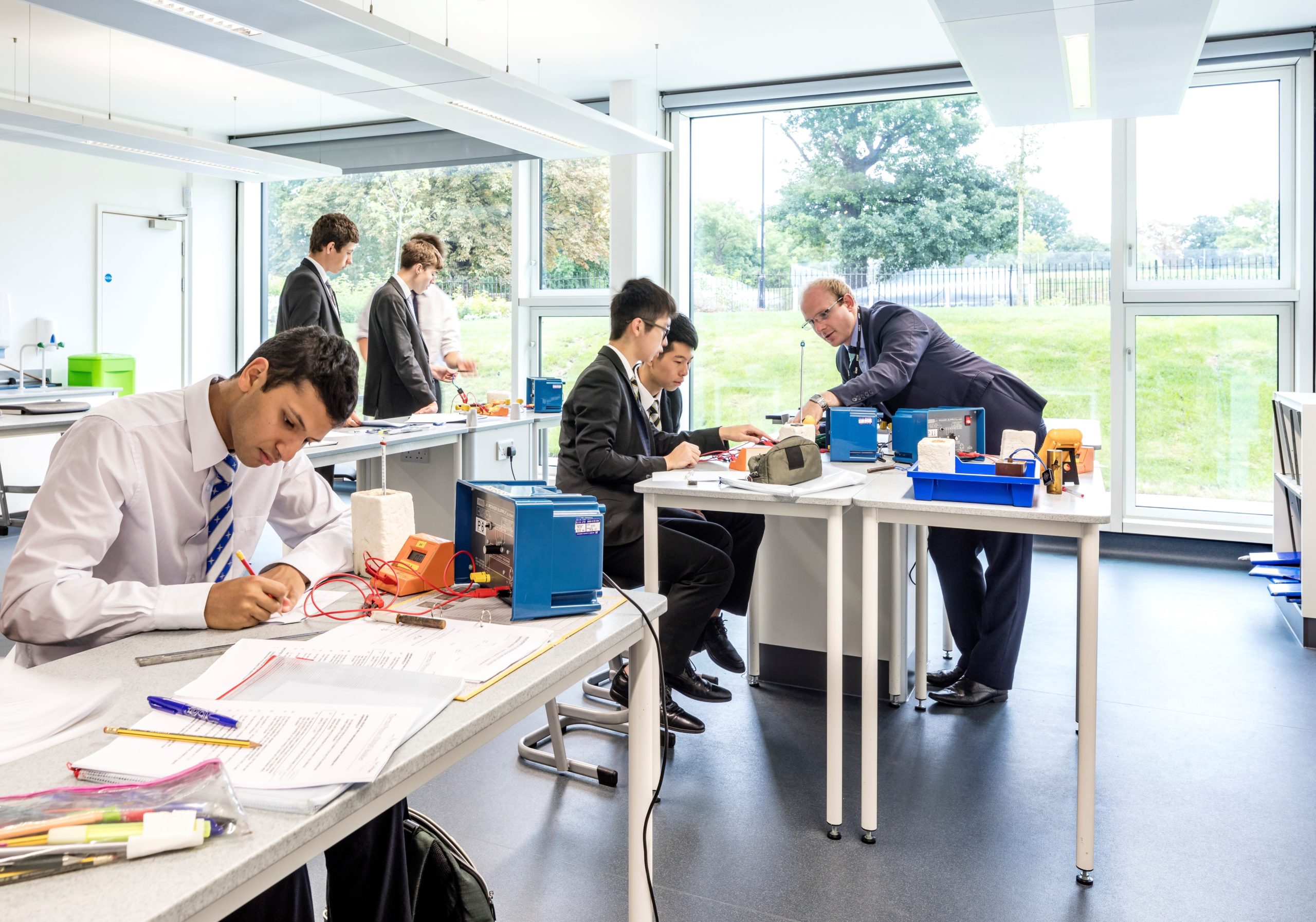 Being a Physics teacher in an HMC independent school offers opportunities for professional development and excellent teaching facilities.
All HMC schools offer a full suite of equipment required to teach Physics, which means pupils can fully engage with the subject and take part in practical experiments helping them to consolidate the theoretical learning that takes place alongside the practical experiments.
Search our Jobs Portal to find the right Physics Teacher Vacancy for you
HMC Teaching Careers has a dedicated teacher recruitment portal where you can search for Physics teacher jobs.
Not only will you find our dedicated teaching jobs portal the perfect starting point for your search, but you will also be accessing an opportunity to start or progress your career in one of the world's best teaching settings for pupils and teachers to truly reach their potential.
If you would like to further your career in an independent school that provides teachers with excellent opportunities for professional development and teacher satisfaction, then make sure you search Physics teacher vacancies on our user-friendly teaching jobs platform which is specifically dedicated to matching teachers' search criteria with positions available in world-renowned HMC independent schools.