Geography teacher jobs available in world-leading independent HMC schools
Visit our teacher jobs portal today to find a geography teacher vacancy and advance your teaching career
HMC independent schools offer an excellent environment for geography teachers and pupils to flourish and achieve their full potential. All HMC schools offer teachers:
• Fantastic facilities and cutting-edge teaching resources
• Small classes of pupils who are enthusiastic about learning
• The ability to meet pupils needs with a personalised approach to learning geography
• The flexibility to create programmes of study and unique lesson plans
With schools located up and down the British Isles, you are sure to find a geography teacher job that suits your needs perfectly.
If you are looking for a geography teacher job in a UK-based independent school, then search our teaching jobs portal today to take your teaching career to new heights.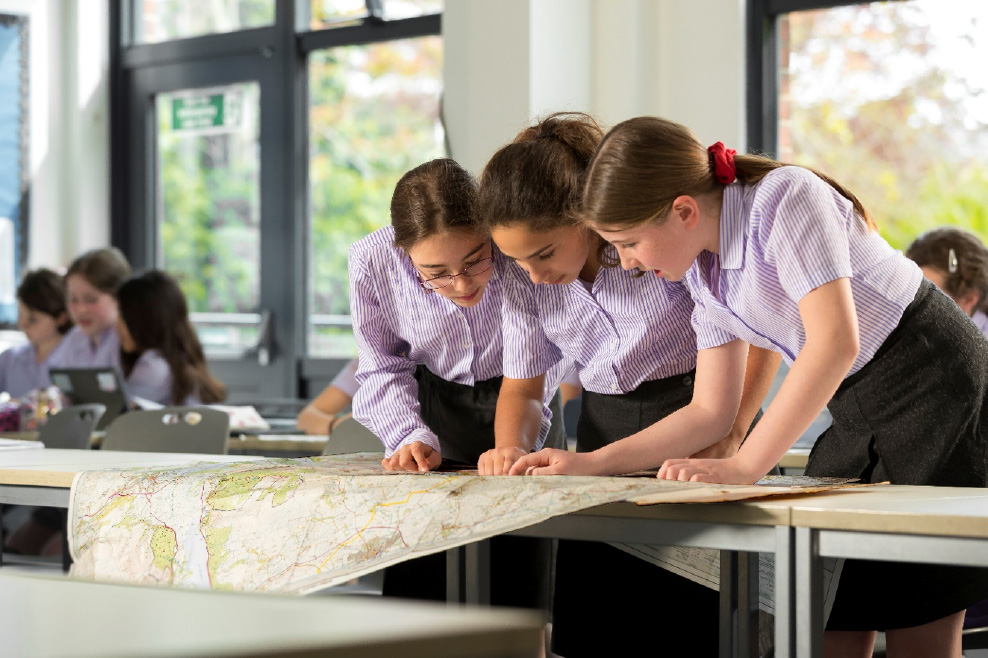 Search our portal for geography teaching jobs in the UK
Our dedicated portal is the perfect starting point to find your next job in an HMC independent school. Whether you are just starting as a newly qualified teacher or are ready to progress your teaching career. HMC independent schools foster professional development and are committed to ensuring teacher and pupil wellbeing through a variety of support mechanisms and co-curricular activities.
What are the benefits of finding a geography teacher vacancy at an independent school?
HMC schools offer many benefits to their teaching staff, which commonly include:
• Collegiality, where staff with strong professional relationships work collaboratively and effectively together
• Staff social events
• Private medical insurance included in remuneration packages in some roles as careers progress
• Free gym membership with access to fitness/yoga/mindfulness classes
• Subsidised housing opportunities at a boarding school
In addition to assistance maintaining your physical and mental wellbeing, you will be able to teach in a school where pupils are taught in manageable class sizes and are supported by a plethora of pastoral care initiatives and activities. This means that pupils in HMC schools are happy, confident individuals who feel safe and valued by the adults around them and respond positively to what they are taught.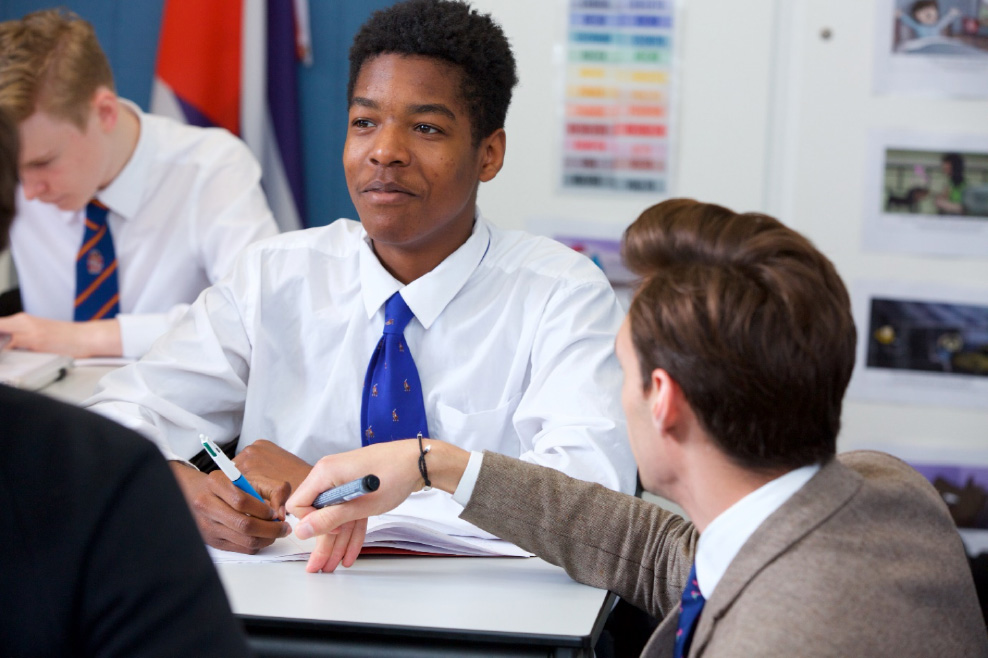 The holistic approach that is taken to pupil and teacher development at HMC schools results in pupils who are motivated to learn and teachers who feel supported and able to teach their subject in a way that delivers the best outcomes and results. This is reflected in the outstanding exam results that HMC schools achieve.
Search our jobs portal for geography teacher recruitment in an HMC independent school
HMC Teaching Careers has created a dedicated teacher recruitment portal that helps new and experienced teachers find secondary geography teacher jobs in an HMC independent school. Why not search for independent school geography teacher jobs on our portal now and find an HMC school geography teacher vacancy that will help you take your teaching career to the next level?
Visit our teaching jobs platform today and find your dream job in a world-renowned HMC school that offers you an opportunity to teach in a way that is highly rewarding and enables you to collaborate with other teachers with a similar mindset. All HMC independent schools pride themselves on having excellent classroom management as pupils embrace learning via lessons delivered in a safe, nurturing environment.