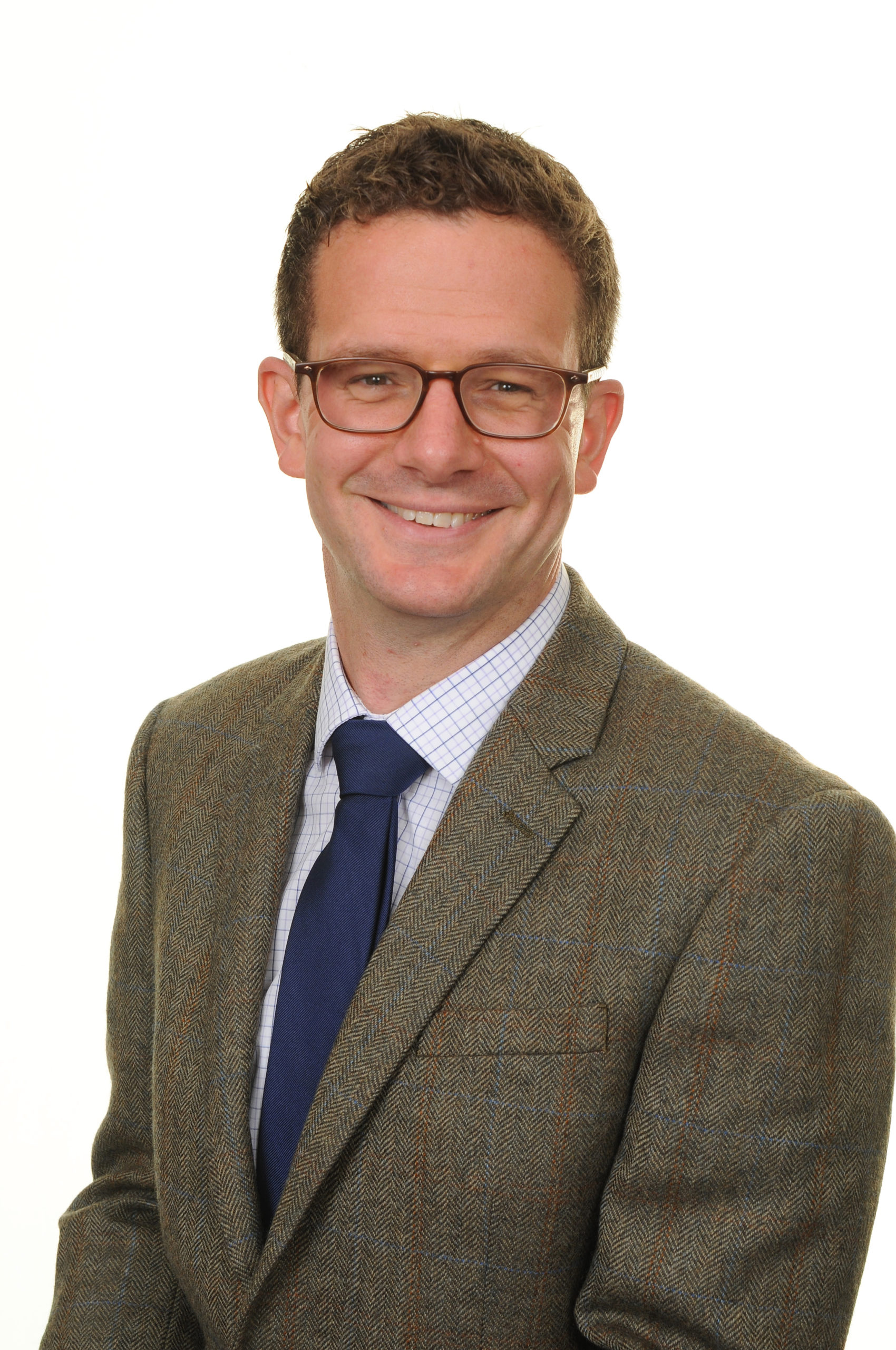 I always wanted to 'make a difference' – so changed career to become a teacher
Magnus Anderson is the Deputy Head (Academic) at Leicester Grammar School
Like lots of people aged 21, I left university knowing I wanted to "make a difference" but I didn't really know what I meant by that.
I genuinely thought about being a spy, but realised quite quickly I'd be awful at that, so I explored the police force or the military, but again, I just wasn't cut out for it. Then I considered teaching, the civil service, and NHS management. The one that came out on top for all sorts of reasons was NHS management. A graduate scheme where you're trained for two years and then dropped into an NHS role. I spent about five years at NICE (National Institute for Clinical Excellence). Managing the processes by which policies would be decided was something I found fascinating and rewarding.
It was important that I did something I was excited by. Often in a job, you'll be there for two years, learn the ropes, understand how it works, and you really enjoy the process of learning; then you get to a point of stagnation, the rate of progression slows down and I ran out of steam in the NHS. It was brilliant, but I got to the point where there wasn't another job that looked as interesting. It was time for a change. I was just too 'twitchy' at aged 28 to stagnate.
I wanted to try the next thing. I'd always wanted to work for a charity but found that it was very hard to get into because they want you to have some real experience. I spent time working in the Eastern Democratic Republic of Congo and found that it was totally different to what I had expected. I intended to do it for longer than I did, but after many trips away, my then fiancé said "another six months of you away, and this relationship is not going to survive"…we're married now and have two children so maybe staying at home was the right call.
My next role was a complete contrast, spending two years working in The City as a strategy consultant. Each project involved three or four weeks at a company doing the most intense work, trying to fix a problem and then moving onto the next one. It was incredibly revealing and a very steep learning curve. That ended pretty abruptly because I was made redundant at the beginning of the 2008 recession. This was an unsettling experience, but I got married 3 weeks later and the redundancy paid for the wedding, so there was certainly a silver lining!
Now, I was 32 and unemployed. When I was 21, I had thought about being a teacher but put it off to pursue other opportunities. If there was a time to give teaching a go, it was now. I wrote to every school within a 15-mile radius and said, "I have an engineering degree, I would like to teach physics, would you like to take me on?". I received two replies.
There was one school where I felt I fit well, so we agreed that they would take me on, and I would train on the job. I went in at the end of the summer term to teach a class of sixth formers. I had never taught before so this was a test to see whether I could to deliver a lesson. It was a lesson about capacitors which I knew a bit about from my degree. I put up the circuit diagram and asked all the students to wire the circuit and do an experiment with it. (I have since forgotten the experiment, but what happened next, I will never forget) there were six groups and after five minutes the first "BANG" of something exploding went off (that wasn't supposed to happen…) then within the next two minutes all groups went off "BANG, BANG, BANG!"
I'd said "make sure you wire the capacitor the right way around" but none of them knew what "the right way around" meant. It was hilarious, and thankfully not particularly dangerous. But it was quite extraordinary that every group had managed to get it the wrong way. What did I learn from that? It illustrates that if no one has ever taught you what "the right way around" is for a capacitor – you
don't know. We don't absorb this stuff by accident. As a teacher, you need to cover the basics, making sure that you understand what the children know and don't know, before you set them loose on an experiment. It was an important lesson to learn.
The lessons from my other careers that have stayed with me as a teacher are in people management. Teaching is fundamentally a management job. You're managing an environment within which the students learn and ultimately, they do the work.
The thing that's helped me, particularly as a Deputy Head, has been the confidence that comes with having worked in other industries. I've been in tricky situations where it wasn't obvious what to do next. Things can get really complicated and suddenly you end up thinking "I have no idea what to do, this isn't in the manual" but I have the confidence to look at a situation and recognise that the world is not going to end if my decision isn't perfect. The most important thing is that the children are safe and that they have a good educational outcome. Sometimes you need to focus on that and not worry about all the detail. This experience has helped me see a way through situations where perhaps others would have been worried about getting it wrong and not moved at all.
I would say if you want to get into teaching, you need to be excited about being a teacher and humble enough to realise that teaching is a really skilled job. It is "just management" but it's different. You have to be willing to invest the necessary time to acquire the skill of teaching – there is no shortcut.
Once you have learned how to be a great classroom teacher, it may be that someone with experience before teaching can progress that little bit quicker through the management phases. Don't be put off starting a teacher career when you are a little older. I started teaching at 32, this is my eleventh year and I'm now a Deputy Head.
The job is fantastic, and there are other elements to teaching which are brilliant. The fact that you get about 16 weeks holiday a year is just immense. Particularly if you have something you'd like to do with that time, whether that's mountaineering or spending time with your family. If you've gone from school to university, back to teaching, you've always had that time. I didn't get into teaching for the holidays, but I do really appreciate them.
There's this truism, "everybody remembers their school days". Between the ages of 5-18, school is the most important thing in your life. Everything that matters in your life is linked to school. As a teacher, you're working in a place with perhaps 1000 people – the highs are so high and when it goes wrong, it feels so important. The excitement of working alongside people in that position, the intensity, the privilege, to be a part of their life and help them experience the highs as well as inspiring them to get through it when they feel the wheels are falling off. It's an incredible privilege. It feels exciting. It feels important. It is important. 21-year-old me has done what he set out to do, and that's to genuinely make a difference. It's true, "everyone remembers their school days" so what a special job to have, even if it took me 32 years to get here.
Leicester Grammar School is one of around 300 HMC schools in the UK. HMC schools are world-leading independent schools. Find out more about teaching careers in HMC schools and search for jobs in HMC schools by visiting: www.hmcteachingcareers.org.uk